Please complete our online Website Design Questionnaire HERE, so that we can better serve you.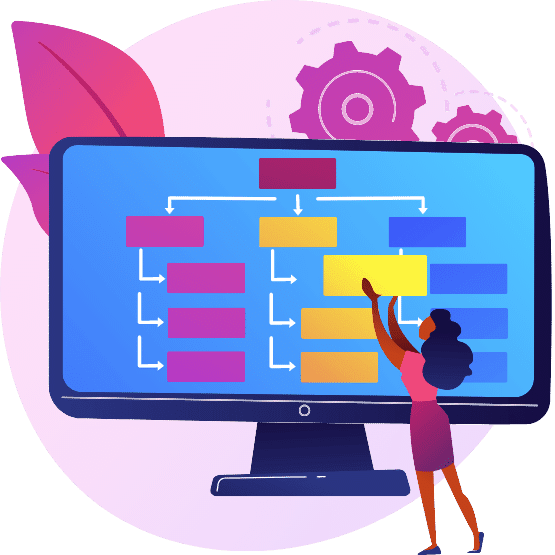 It is like wearing a white shirt and white pants in a white room without any design that no one will ever take notice or stop to notice because you just blend in the room. The purpose of design features on a website is to catch the attention of an internet user like how a boy walks down the street and sees a pretty girl. Well, when he sees the prettiness of the girl that is what catches the attention of the boy. Our team of designers here at Parkland SEO will help your website gain the popularity that helps to spread its fame. Another practical use of it is to fix its functionality.
Having an eye-catching website for your business is a must have these days. It is a need for a business to have one because most of the people nowadays are updating through the internet. It is better for every business that more people know about them. When our Parkland Web Design team creates a website for your company, we put everything you want to convey on the site. We have discovered it isn't very good practice to simply just put anything on a website. What is one of the important things missing? The answer is Web Design.
We create a site that is very attractive to visitors because the more time they spend on it, the more likely they are to buy. These are the main reasons why web design is important on a website, especially for your business. Are you already worried that your website might be too plain? Stress no more! We can help you colour it up.
Our company aims to make our clients satisfied. Thus, we guarantee you that we have a pool of talents for designing a website. We will customize an excellent design theme and features that are suitable and perfect for your business. Our packages offer you a web design that is:
comfortable to your liking
searchable and can easily be found on the major search engines
not easily bugged or hacked by intruders
functional and user-friendly for the customers
worthy in what that the customer gets to order and buy a product from you
Our firm will guarantee you excellent service and great outcomes. We know how frustrating it is to have just a few customers in spite of spending lots of money on marketing. Hence, we make sure that your phone will constantly be ringing after we create an awesome website for your business. Attractive web design makes a website easier and more appealing to the eyes of the visitor. We will create your site so that it will turn visitors into paying customers. If you are interested in having a profitable online business, then call us today at 954-715-2175 for a no cost obligation design consultation.
Parkland SEO
5817 NW 119 Terrace
Coral Springs
Florida
33076
(954) 715-2175
United States